Jinwei's expertise in process development spans a multitude of production processes including cell amplification, transfection, viral vector production, harvest and clarification, Chromatography and Ultrafiltration (TFF).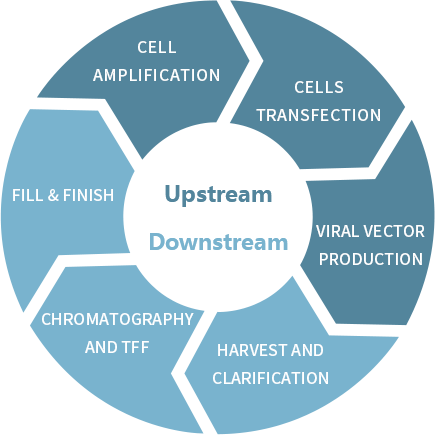 Up-Stream Process Development

●

Industry standard production platforms.

●

Suspension and adherent cell lines using single-use equipment, fix-bed bioreactor, can accommodate different processes.

●

Cell line management: MCB, WCB production and storage.

●

Cell thawing and expansion, transfection, vector harvest optimization.

Down-Stream Process Development

●

Clarification / chromatography, concentration / diafiltration.